Boost Mobile and Cricket Wireless are both relatively small players in the ongoing cellular wars, with 9 million and 10 million subscribers, respectively. But, just because they aren't boasting hundreds of millions of users does not mean that they aren't every bit as strong as their super-corporate conglomerate contemporaries. Cricket Wireless is backed by the AT&T brand, while Boost mobile was recently acquired by DISH. Need to know more about each before you switch? You've come to the right place.
Plans & Pricing WINNER: Boost For Single Devices, Cricket for Unlimited

Coverage & Reliability WINNER: Cricket

Data & Other Features WINNER: Boost (But Extras Cost… Extra)

OVERALL WINNER: Cricket for better network coverage & reliability
Cheap, Simple Plans


✔ Super Cheap Plans
✔ No Contract
✔ Pre-Paid Option



Affordable Plans


✔ Cheap Unlimited
✔ Frugal Family Deals
✔ AT&T's Network


Cricket vs. Boost: Plans & Pricing
If price is your primary concern and you use little data, Boost Mobile is untouchable. With its most basic plan coming in at $10 per month for customers that bring their own device, Boost is perfect for those that do more talking and texting than mobile browsing. That's not to say that Cricket doesn't have some budget-friendly options. Cricket is most known for its $25 per line/per month unlimited plans for those with four phones to support.
Boost does boast at least one interesting feature on its top-tier plan. Subscribers that pay on time for six months get $10 off their bill. For a similar level of service – 15 GB of data and hotspot availability – Cricket has the edge for families with multiple devices. That said, if you're a lone phone holder, be prepared to break out your wallet because Cricket is nearly twice that of Boost's monthly price for a 15 gig plan for an individual. Overall, Boost offers single-device subscribers the best price by far.
Cricket vs. Boost: Coverage
Because Cricket utilizes the AT&T network, it is the clear winner where coverage is concerned. Unless you tend to wander in the remote regions of Nevada, Idaho, Montana, or Northern Maine, Cricket has you covered. Need to head through Saskatchewan or Alberto or head down to Mexico City? Cricket will follow you. The majority of 5G-enabled devices on the Cricket network may run a bit faster in certain cities, including Nashville, Detroit, New Orleans, and Atlanta, where you can hop on Cricket's new, lightning-fast 5G+ service stream.
For the price, Boost offers excellent – if sometimes spotty – coverage throughout most of the United States, including Hawaii. Boost's mobile network covers three different tiers of service – 3G, 4G LTE, and 5G. This means you might switch in and out of speeds as you travel.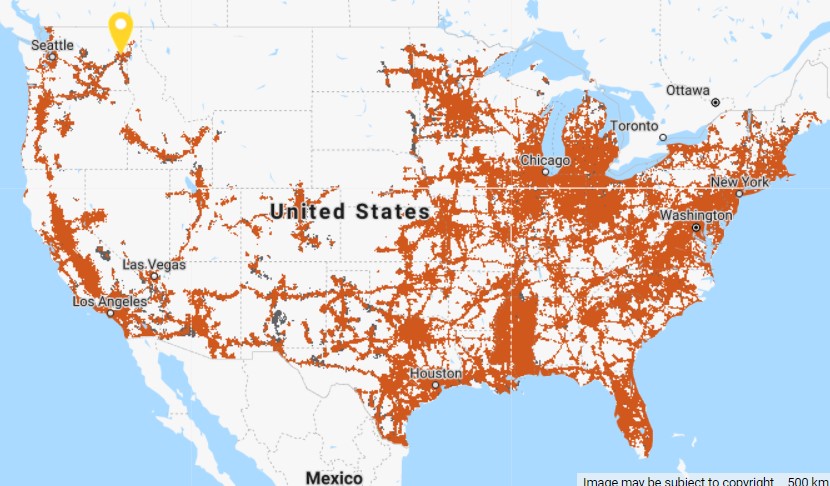 Boost Coverage Map (click Map to Interact)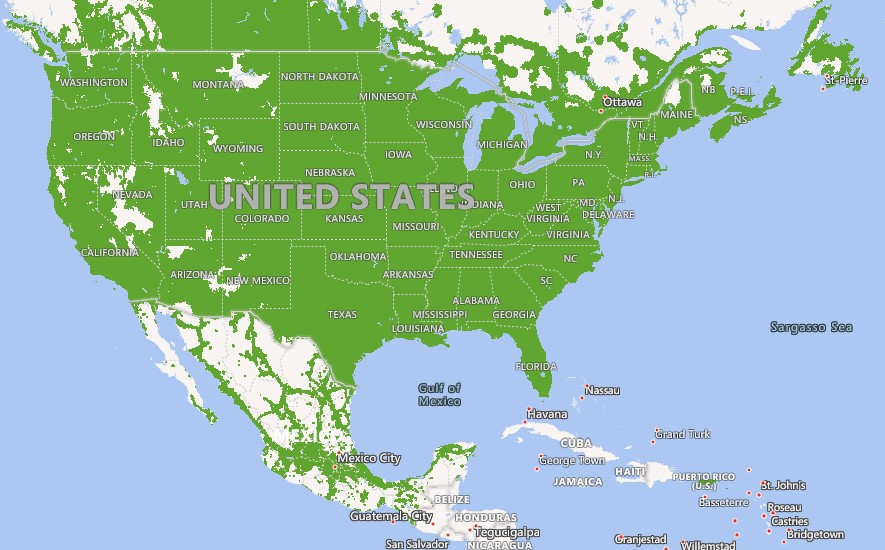 Cricket Coverage Map (click Map to Interact)
If you squint you might be able to see a difference in these maps. Both look almost universal to us and in practice, coverage is a strong suit for both AT&T and Verizon so best not to make your final decision hang on this.
Cricket vs. Boost: Data & Other Features
We've already touched on the availability of data on both Boost and Cricket devices. But, in addition to offering 4G and 5G data services, each company has a series of features that you might want to check out before you make a decision.
Cricket Wireless promises to help you unlock happiness with its top-notch customer service and add-on features to fit your budget. Something of interest to the budget-minded is that Cricket allows you to lease to own your device. Clumsy? Cricket's protection plan allows you to repair a cracked screen for just $29 no matter how many times it breaks. Cricket Plus Protect is also available but at an added cost of $11 per month.
Boost may edge on another win in the pricing and features category, with its Boost Shield phone protection and insurance rider clocking in at only around $7 per month. Boost also offers the option to purchase visual voicemail, secure Wi-Fi, and – again at an added cost – Boost users can take advantage of unlimited HD. Unique to Boost is an ad-free social gaming experience, AirG VIP, which lets you play games and interact with other locals.
Cricket vs. Boost: Which is Better for You?
Look, if your end goal is to save money, you can't go wrong with either. But if your budget is as bare as it can get, Boost is likely your best option. If you're looking for a company that treats its employees well, Cricket fits the bill and was named a top workplace in the Atlanta area for the third year in a row.
Regardless of which provider you choose, you get service without a contract. Both allow you to bring your own device and give you unlimited talk and text. Before you make any decision, take a look at their current offerings and which devices are available. Things can change quickly, but, for the most part, for pay-as-you-go providers, either one can fit into your budget without compromising on the services you need.
Cheap, Simple Plans


✔ Super Cheap Plans
✔ No Contract
✔ Pre-Paid Option



Affordable Plans


✔ Cheap Unlimited
✔ Frugal Family Deals
✔ AT&T's Network