The company that would become AT&T was founded by Scottish-born scientist Alexander Graham Bell more than two decades before the turn of the 20th century. T-Mobile sailed across the ocean from Europe in the late 90s to capitalize on the then-nascent mobile movement. Each has its strengths and weaknesses. In the battle of the American dream versus the German communications giant, who wins? That depends on the referee.
Plans & Pricing WINNER: T-Mobile for Basic, AT&T for High-End

Coverage & Reliability WINNER: T-Mobile

Data & Other Features WINNER: AT&T

OVERALL WINNER: AT&T
Best Speed & Value


✔ Impressive Speeds
✔ Fair Coverage
✔ Great Value





Solid Unlimited

✔#1 for Unlimited
✔ Great Coverage
✔ Higher Prices


T-Mobile vs AT&T: Plans & Pricing
Price is neck and neck between AT&T and T-Mobile. AT&T's Unlimited Starter plan is currently $35 per month, and T-Mobile falls slightly below this price point, with its Essentials package coming at $5 less per line per month. For a mid-range talk and data plan, T-Mobile's Magenta doubles your available premium data and offers Netflix on the house. AT&T's Unlimited Extra provides advanced security features standard at this pricing level. At $40 per month for each plan as of this writing, T-Mobile is a better value here.
Top-tier plans give AT&T the edge. The company's Unlimited Elite plan (approx $50 per month) offers unlimited 5G and includes HBO Max and HD streaming. T-Mobile's similarly-priced Magenta Max also offers hi-definition video and likewise provides unlimited talk, text, and data. However, veterans, active-duty military, first responders, teachers, doctors, and nurses are eligible for $10 off AT&T's Unlimited Elite, making it the more affordable choice for people in these industries looking for an advanced plan.
*Prices and availability are subject to change. Check your preferred provider's website for current information.
T-Mobile vs AT&T: Coverage
Neither AT&T nor T-Mobile rank as number one for coverage in the US; that honor belongs to Verizon Wireless. However, both providers offer excellent service in all 50 states and Puerto Rico. AT&T does have somewhat of an advantage for those living in Alaska, Florida, and New York. T-Mobile users may find a more reliable signal in Wyoming, Nevada, and Oregon. Overall, T-Mobile may be the best bet for those that travel within the continental US.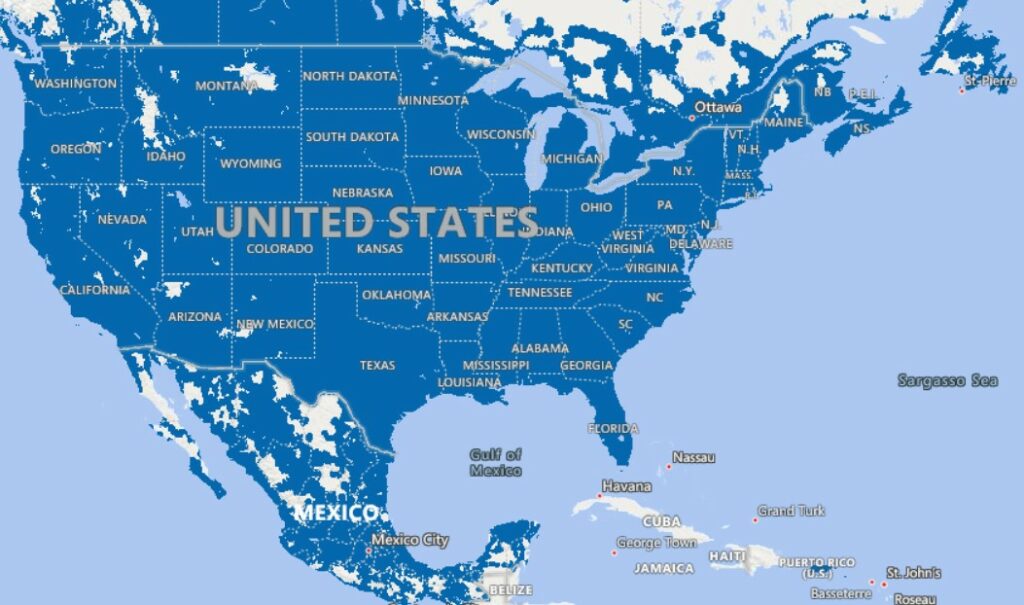 AT&T Coverage Map (click Map to Interact)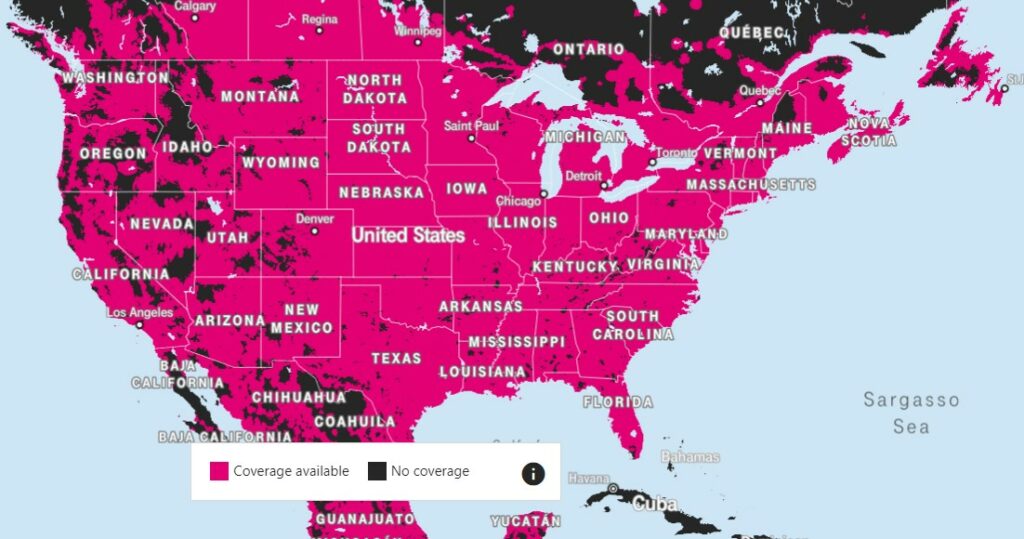 T-Mobile Coverage Map (click Map to Interact)
T-Mobile vs AT&T: Data & Other Features
AT&T and T-Mobile own their own respective networks, and each has similar technology, coverage, and quality. Both also offer unlimited data, talk, and text with their lower-tier plans. T-Mobile eeks out a small victory in one area here, and that is the availability of HD streaming at it's mid-level monthly plan. With AT&T, its SD until you reach the Unlimited Elite plan. However, for first responders and other Signature Program-eligible folks, this might still be the most affordable option for a feature-filled plan.
AT&T mid-level and higher plans come with Advanced Mobile Security, which includes spam blocking, wi-fi protection, and identity monitoring. T-Mobile also has a suite of advanced protection features in its Protection <360> package, but it costs extra. However, Protection <360> also acts like a device insurance policy, and it provides unlimited screen replacement and accidental damage on top of McAfee Security and ID Theft Protection.
If you're looking for a mobile company that also offers perks and rewards, both providers fit the bill. Unlimited AT&T subscribers have access to Spotify Premium, weekly opportunities to win gift cards and participate in exclusive promotions, and the occasional VIP giveaway for experiences and major prizes. T-Mobile Tuesday is T-Mobile's perk program, which offers participants free gifts and opportunities to win fun prizes every Tuesday.
T-Mobile vs AT&T: Which is Better for You?
Unfortunately, this is a tough question to answer. Honestly, you can't go wrong with either provider, and it's really just a matter of personal preference and device availability. Both AT&T and T-Mobile have expansive networks, competitive pricing, and a plethora of perks for money-savvy consumers. Regardless of which company you choose, you'll have a phone, data, and entertainment at the ready. But, if we had to assign a winner here, it's AT&T for the free HBO Max and generous discount for essential workers.
Best Speed & Value


✔ Impressive Speeds
✔ Fair Coverage
✔ Great Value





Solid Unlimited

✔#1 for Unlimited
✔ Great Coverage
✔ Higher Prices